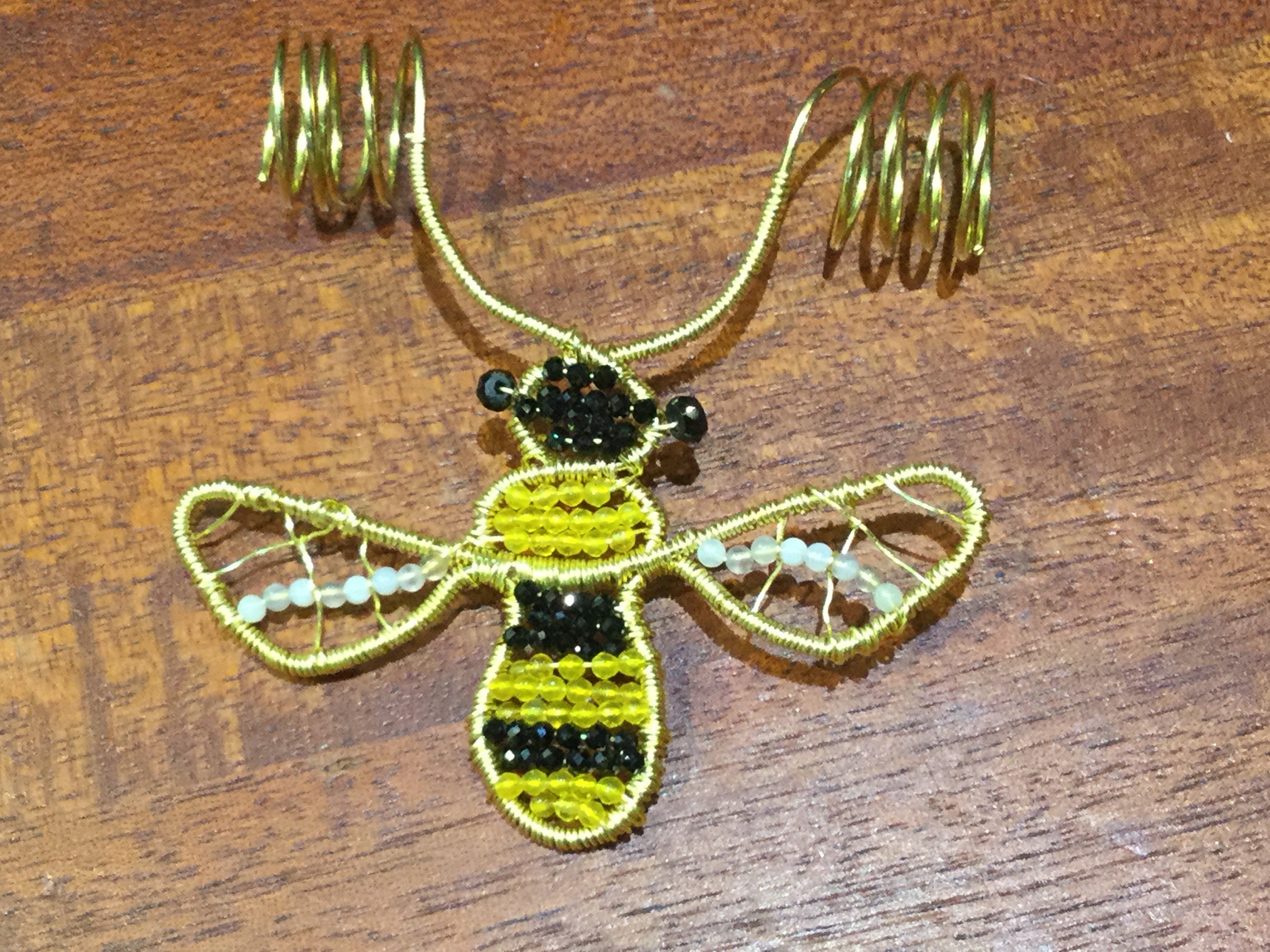 Welcome to my very first Blog !! 
I decided it was high time I started to use my website properly - so you should start seeing lots of new products arriving in the shop each day........... life has been so incredibly busy - 4 dogs & a family make things interesting - but I have continued to design & make some fabulous pieces of gorgeous Gemstone jewellery in between all the chaos.
Yesterday was an incredible summers day here in Newquay - and I saw one of our first bees arrive on the lavender - so today's picture is of a stunning Queen Bee which hangs beautifully from a collar - She is made of Black Spinel & Yellow Agate banding with wing veins of Opal - so now I hope you are buzzing with enthusiasm too x
Have a fabulous July Thursday - and hope to hear from you soon :-)
Will hopefully upload some new products today - so watch this space!!
Hugs
Lesley  :-)